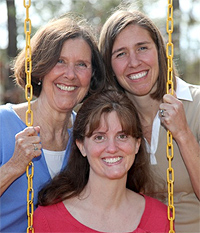 Interview a Terrific Team with Great Ideas for Grandparents
We're on a roll with new collaborations and exciting ideas to share.
If your television or radio program — or magazine, journal, or newspaper — would like to join in the fun, please view our media page.
We also invite you to contact us — we'll get back to you quickly.